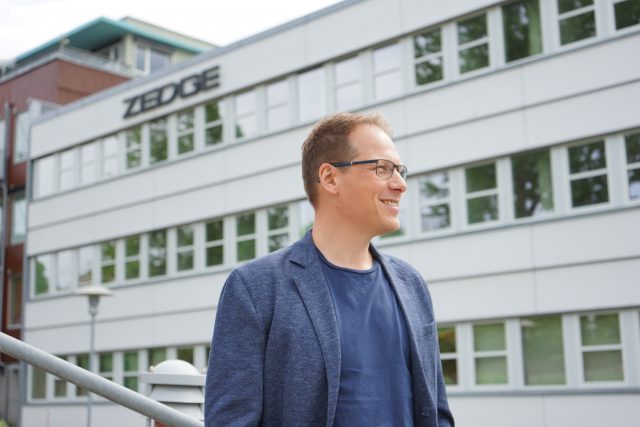 Tom Arnøy, CEO i Zedge, tildelt prisen for «Founder of the year» 2017 i Norge for sitt arbeid som medgrunnlegger og CEO i selskapet Zedge.
Prisen deles ut av den nordiske organisasjonen Nordic Startup Awards og prisvinnerne velges av en fagjury, i tillegg til stemming over internett.  Blant de nominerte var blant annet Agnes Dynes i VIO, Camilla Lindelid Strand i AbleOn Medical og Trine Almenningen i Altina.
Arnøy går nå videre til den nordiske finalen i Stockholm 18. oktober hvor han møter vinnerne fra Danmark, Sverige, Island og Finland. Vinneren der skal representere Norden under Global Startup Awards.
Les også: Stemmegivningen til Nordic Startup Awards er i gang
Gründer og investor
I 2016 ble selskapet som Arnøy grunnla børsnotert på New York Stock Exchange og passerte samme år 200 millioner installasjoner globalt.
– Jeg tar imot denne utmerkelsen med stor ydmykhet. Jeg ønsker å dele denne prisen med gründerne som ikke nådde sine mål, fordi jeg vet av erfaring hvor små marginene er, og at dyktighet og dedikasjon alene ofte ikke er nok. Jeg vet at jeg lett kunne ha mislykkes på veien hit. Jeg ønsker også å dele den med min medgründer Kenneth Sundnes og alle medarbeiderne i Zedge som har jobbet knallhard over mange år for å bygge et selskap vi er stolte av, sier Arnøy i en pressemelding.
– Jeg vil også benytte anledning til å takke kona mi som har vært med på hele reisen. Jeg hadde ikke vunnet denne prisen uten henne, legger han til.
I tillegg til å lede Zedge er Arnøy involvert i en rekke oppstartsselskaper som investor gjennom selskapet Patchbox og Founders Fund II (StartupLab).
I fjor gikk prisen til Tapad-gründer Are Traasdahl, som også mottok «Global Startup Awards Founder of Year».