Hold deg oppdatert på det som skjer!
Vi sender deg oversikten via e-post en gang pr. uke

Investor Breakfast Club VII
11. December 2018 @ 08:00

-

10:30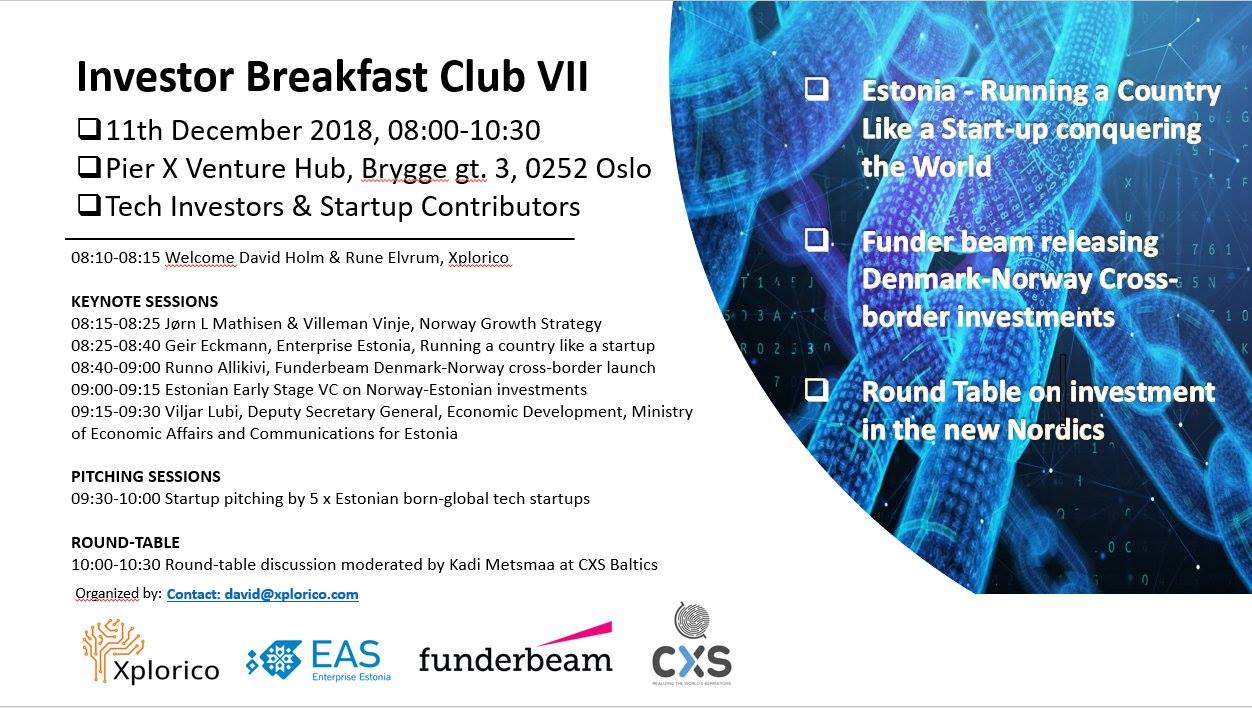 The Investor Breakfast Club will celebrate IBC VII with their Estonian edition. We (Funderbeam) will talk about our expanision into Scandinavia and EAS – Enterprise Estonia will deliver a great presentation about: "Estonia, Running a country like a startup conquering the world." Organized by Xplorico
See image for the full agenda. Capital at risk. See you at IBC, an exclusive network of investors for investors.
InnoMag er Norges ledende innovasjonsmagasin og leverer kvalitetsinnhold uten betalingsmur. Vi er derfor avhengige av støtte fra våre lesere for å kunne fortsette å kunne levere unikt stoff til alle dere som er opptatt av fremtiden og alt det spennende som skjer på innovasjonsfronten, både nasjonalt og internasjonalt.

Dersom du ønsker å støtte InnoMag, kan du sende ditt bidrag via Vipps ved å søke opp InnoMag under "kjøp og betal". Alle monner drar og vi setter stor pris på bidraget! Med vennlig hilsen InnoMag-teamet!
Tips oss
Har du et godt tips til en sak vi bør skrive om? Send ditt tips til
post@innomag.no
!
Pssst