Dette event har allerede funnet sted.
OSLO BIG DATA DAY 2018
13. mars 2018 @ 08:00

-

16:00

CET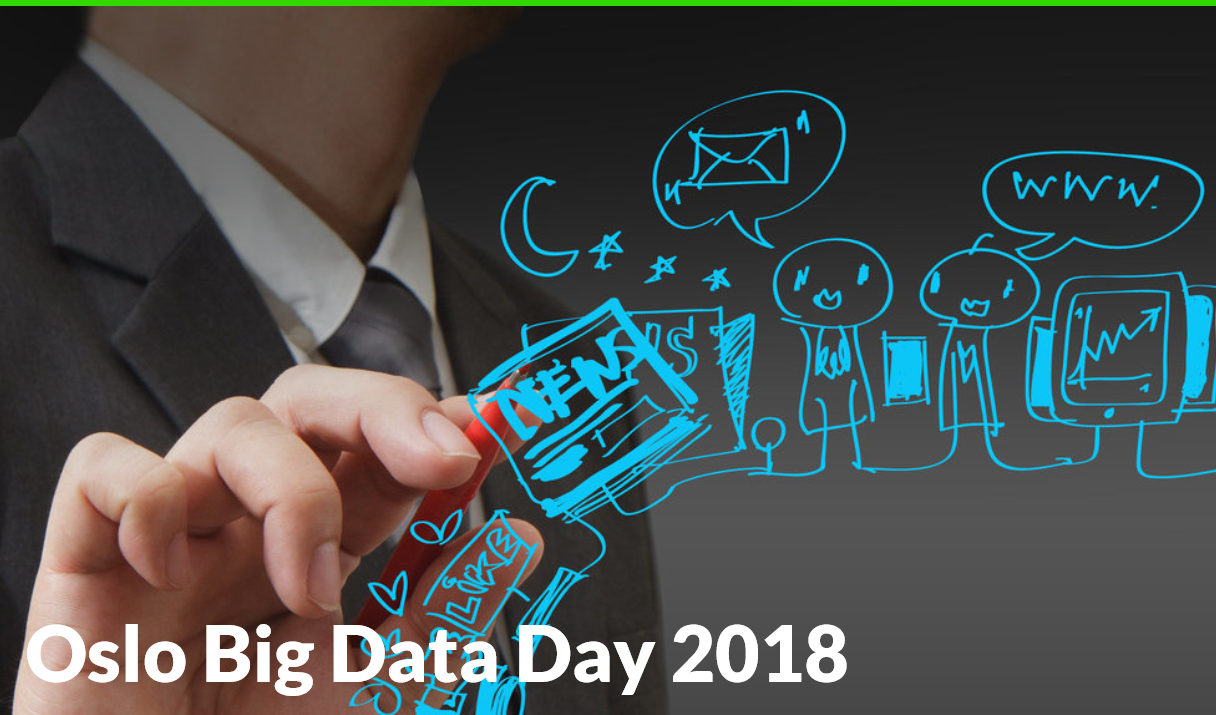 OBDD Corporate Issue & Public Issue 2018: These events will have a corporate and public/government related focus and it's targeted towards attendees involved with Digitalization, Change, Innovation, Technology, Management and Strategy working -in or -with Municipalities, State, Education, Health, Law Enforcement and other Government Bodies along with Enterprise level's and SME's. Gartner Top 10 Strategic Technology Trends for 2018 will set the framework for emerging technologies focusing on the three categories intelligent, digital & mesh with  Artificial Intelligence & Digital Transformation trending throughout this years event. We will update the program and speakers continously so please stay tuned for more.  Speaker line-up will be announced in January 2018. This will be a full-day event with two parallell plenary and seven break-out sessions. Block the date in Your calendar and check back soon for updates soon.
Plenary Sessions:  OBDD "Corporate Issue" at main auditorium "Finn Øien" 09:00-12:00 running simultenously as plenary session OBDD "Public Issue" 09:00-12:00
Breakout Sessions: There will be seven parallell Tracks running from 12:15-16:00 covering topics like: Tech Investments, Datascience, Big Data Analytics, C-Suite aspects, Robotics, Artificial Intelligence, Machine learning, Digital Transformation, Cyber Security, MedTech, EdTech, IoT, SmartCities, eGovernment, Open Data, Digital Twins, Blockchain, Crypto Currency, Augmented Reality, Data Management, Data Quality and Compliance
INFORMATION, SPEAKERS AND REGISTRATION HERE