Hold deg oppdatert på det som skjer!
Vi sender deg oversikten via e-post en gang pr. uke

Startup Extreme 2019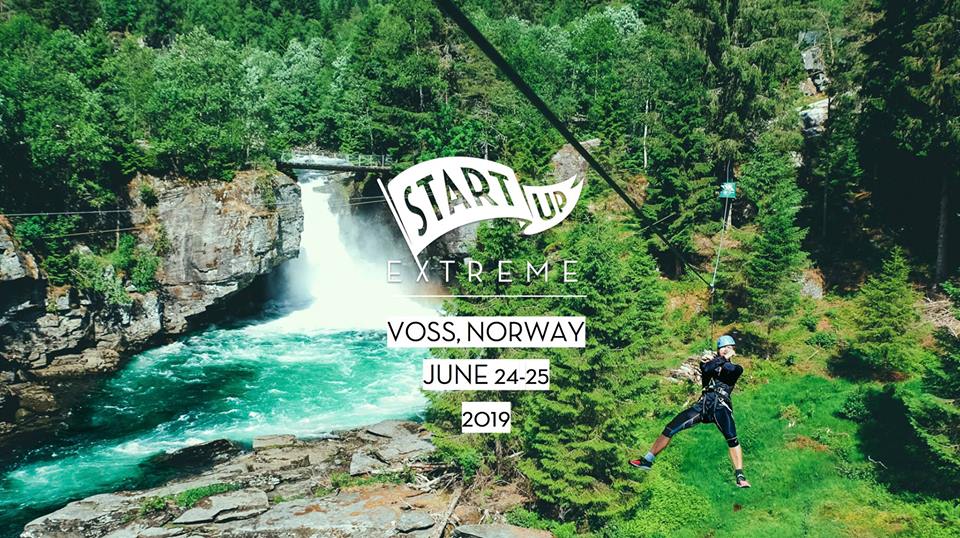 Startup Extreme 2019 – 24-25th of June – Voss, Norway
Expect the most extreme startup festival you have ever attended! We have partnered up with Ekstremsportveko which is the world's largest extreme sports festival.
For Startup Extreme 2019 we will go on a 2-day adventure to the Fjords of Norway, where you will meet the best of the Norwegian startup scene, international investors and press. There will be inspirational talks, workshops, high fives, networking that does not suck, gondola pitching, bonfires, extreme camping, extreme sports and cooked sheep head, lots of it.
At the heart of Startup Extreme is a deep commitment to building our startup ecosystem and supporting founders from our region. We do this by showcasing the most promising Norwegian startups to international investors and press. Our goal is to push Norway towards becoming an international startup ecosystem.
Save the date & stay tuned for more info.
InnoMag er Norges ledende innovasjonsmagasin og leverer kvalitetsinnhold uten betalingsmur. Vi er derfor avhengige av støtte fra våre lesere for å kunne fortsette å kunne levere unikt stoff til alle dere som er opptatt av fremtiden og alt det spennende som skjer på innovasjonsfronten, både nasjonalt og internasjonalt.

Dersom du ønsker å støtte InnoMag, kan du sende ditt bidrag via Vipps ved å søke opp InnoMag under "kjøp og betal". Alle monner drar og vi setter stor pris på bidraget! Med vennlig hilsen InnoMag-teamet!
Tips oss
Har du et godt tips til en sak vi bør skrive om? Send ditt tips til
post@innomag.no
!
Pssst