(registration from 2.30pm, networking with pizza and refreshments from 5pm)
Thursday 28 September we invite you to join us for a day of research and innovation. Do not miss this opportunity to get free inspiration and knowledge at the specially constructed geo-dome at Oslo Science Park.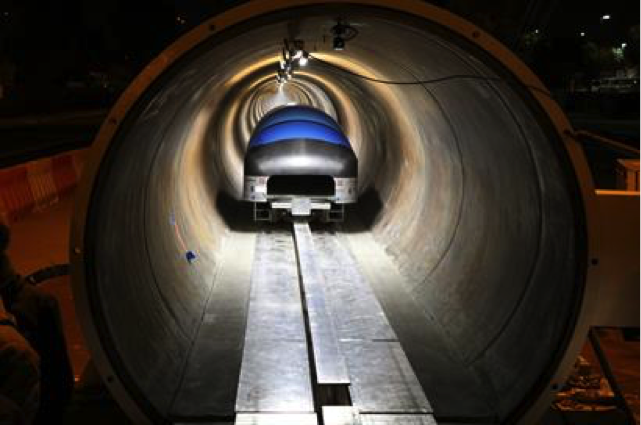 A team of 30 students from Germany won the SpaceX Hyperloop Pod competition two weeks ago, with their prototype pod reaching a speed of 324 kilometers per hour. Now they are coming to Oslo Innovation Week and this seminar.
Join us for an afternoon in "The Spectacular Dome" with talks, presentations and panel discussions. Meet speakers and presenters of forward-leaning technologies.
Programme highlights from 3pm to 5pm:
CO2 capture, usage and storage (CCS): Norwegian green technology leading the world

May-Britt Hägg, NTNU
Oscar Fr. Graff, Aker Solutions
Cathrine Torp, DNV GL
Hans Jørgen Vinje, Gassnova

Hyperloop: ground-breaking transportation technology reaching record speed of 324 km/h

Anna Branz, Technical University Munich
Louis Bauer, Technical University Munich

Artificial Intelligence: what happens when the machine you're making is smarter than you?

Per Kristian Bjørkeng, Aftenposten

Big data and cloud security technology

Kristine Beitland, Microsoft Norge

Working locally, scaling globally to build company value with intellectual property

Heidi Frost Eriksen, Huddly
Jennifer Vessels, Next Step
This event is part of Oslo Innovation Week and National Science Week 2017. Do not miss this chance to get inspired!
Free of charge! Register for each event separately.
For whom?
This seminar is for startups, innovators, entrepreneurs, investors and
corporates from around the world who are interested in technological
development and sustainability.
Related events in The Dome this day:
Programme on the Oslo Innovation Week website
#OIW2017