Dette event har allerede funnet sted.
OIL Workshop: Open innovation methodology, smart tools and ideas that make YOU smarter!
16. november 2018 @ 09:30

-

15:30

CET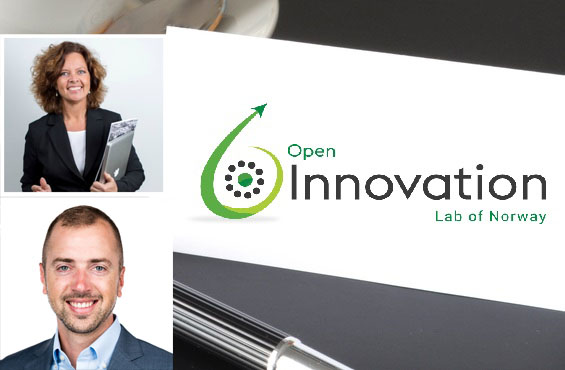 Join us on this workshop to learn from Tone S. Ringstad, founder of Culturengine and Casey Bankord, Senior Principal and Head of Software at Clareo, as they unpack proven methodology used by some of the world's leading companies to drive innovation success.
How do you turn innovation aspiration into action?
How do you turn ideas into actionable projects and results?
How do you engage a broad set of employees to innovate at scale?
How do you hack your company culture in ways that make you more innovative?
We will learn the core principles associated with this methodology, immerse ourselves in case studies of companies that have done it well, and start to apply it to our own organizations.
As part of the workshop Tone and Casey will demonstrate a suite of software and frameworks designed to empower innovation leaders with the tools they need to grow their business .
Agenda
09.30 – 10:00: Culture hackathon
10:00 – 10.30 Opening comments, context & innovation assessment & radar test
10:30 – 11:00: Common challenges/experiences innovating at scale
11:00 – 12:00: Overview and discussion about innovation methodologies
12:00 – 13:00: Exercises in applying the FastPath approach
13:00 – 13:30: Lunch & break
13:30 – 14:45: what does culture have to do with it?
Demonstration of software suite & next practices
14:45 – 15:30: Wrap up
Diagnostic participation
As a participant you will receive a free trial of Clareo's diagnostic tools designed to help companies get a baseline understanding of how their company is doing related to key drivers of innovation performance. We encourage you to complete the surveys with a selected group of colleagues before November 8.th, and receive the results in the workshop.
The workshop starts with a Culture Hackathon, pls send your emails for participation to ensure your login on the day.
In this workshop we challenge your thinking and inspire your ambitions for the future.
Learning objectives and expected gains for the participants
Gain insight in how culture can be an innovation driver
Understanding the rationale for, and ways of finding out the value of innovation mapping.
Understanding of the essential processes of innovation.
Gain access to a range of tools to develop and manage collaborative innovation.
The workshop will include exercises. Be prepared for a great learning experience!