De norske gründerbedriftene Huddlestock og Disruptive Technologies har all grunn til å feire etter at de stakk av med seier i Nordic Startup Awards. 
Huddlestock vant prisen for beste fintech-startup mens Disruptive Technologies stakk av med seieren innen kategorien beste IOT-startup, da Nordic Startup Awards gikk av stabelen i Stochholm i går.
CFO Jarle Kvamme i Disruptive Technologies, er godt fornøyd med prisen.
– Det er ingen tvil om at en slik pris en stor anerkjennelse for oss. Prisen er med på å  synligjøre selskapet vårt på en god måte, noe som er viktig når vi nå posisjonerer oss utover mot Europa, sier han til InnoMag.
Disruptive Technologies har vært en av de mest omtalte oppstartsbedriftene det siste året og allerede vunnet flere priser for sin løsning, deriblant prisen for beste teknologi-startup under Norwegian Tech Awards i fjor. Denne uken har dog vært ekstra spesiell med tanke på anerkjennelse, da selskapet også vant prisen for beste oppstartsbedrift under den tyske teknologi-prisutdelingen "Tüv Sud" tidligere denne uken.
Så var er det egentlig Disruptive Technologies utvikler?
Enkelt sagt produserer selskapet sensorer på størrelse med et frimerket. Sensoren har både innebygd prossesering og radiokommunikasjon. I tillegg skal batteriene kunne ha en levealder på opptil 15 år. Selskapets ambisjoner er å selge millioner av slike sensorer på det globale markedet til en adskillig billigere penge enn det som har vært mulig tidligere.
Foreløpig har gründerne sikret seg pilotavtaler med nærmere 70 internasjonale selskaper, forteller Kvamme.
– Vi har inngår pilotavtaler med utvalgte kunder som får testet teknologien og verifisert at den faktisk fungerer. Går alt etter planen, vil endelig produkt blir å se på markedet i løpet av 2018.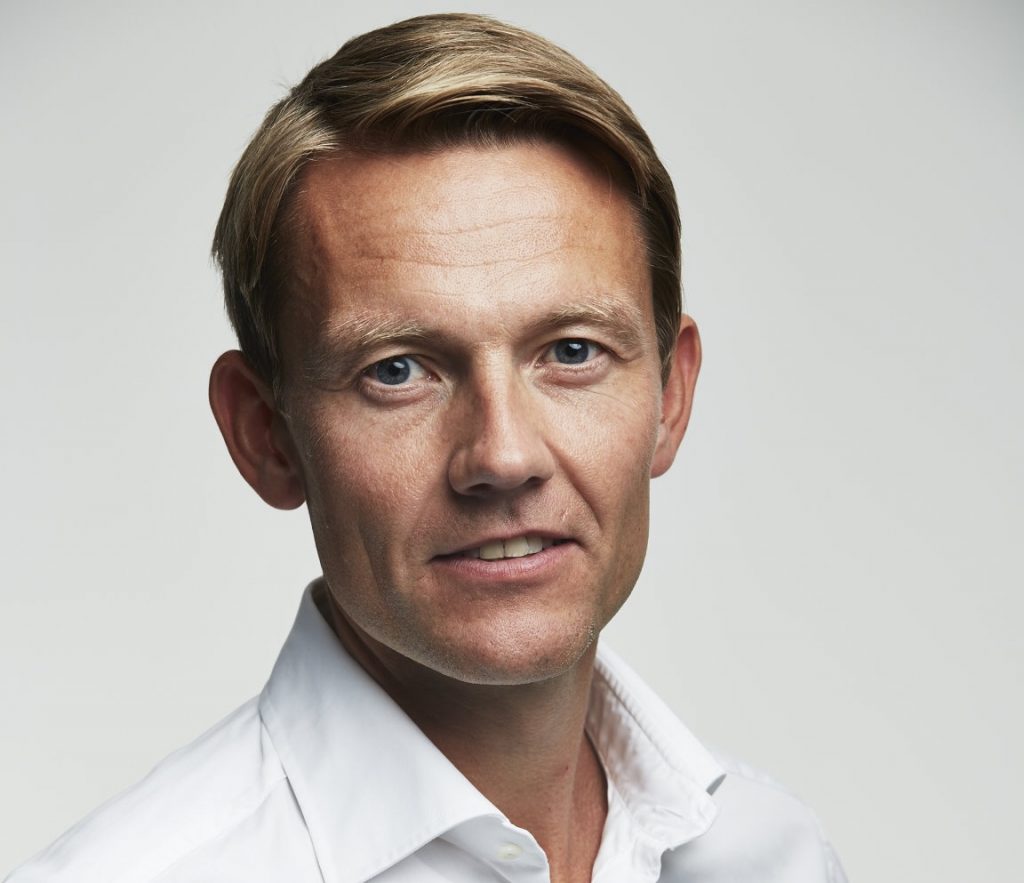 Neste stopp Kina
Huddlestock, som ble kåret til beste fintech-startup, ønsker å gjøre det lettere for Ola Nordmann å gjøre gode aksjeinvesteringer ved å tilby investeringsråd som tidligere bare har vært tilgjengelig for porteføljeforvaltere gjennom dyre abonnomentordninger. I tillegg muliggjør de også for billigere kjøp av aksjer dersom flere av brukerne går sammen om å investere en større sum.
"Huddlestock er et kult selskap som er med på å demokratiserer dette ellers så tradisjonelle business området.", skriver juryen i sin begrunnelse.
De norske bedriftene går nå videre til Global Startup Awards, hvor de vil konkurrere mot startups fra hele verden i Kina neste år.
Det var imidlertidig svenskene som stakk av med flest priser. Hele fem kategorier, tett fulgt av Danmark med fire.
Her er hele oversikten:
Startup of the Year – Min Doktor (Sweden)
MinDoktor was founded 2013 in Malmö. Min Doktor is Sweden's first and largest digital health care provider with the majority of the end consumer and health insurance market. Patients can interact 24/7 with a doctor/physician via their favorite device through an asynchronous chat service.
Investor of the Year – Hampus Jakobsson (Sweden)
Hampus is a Malmö-based entrepreneur and investor. He also a co-founder of the VC firm Nordic Makers. He has made over 65 investments. He likes deep tech built by agile minds. Originally computer science engineer who founded two startups.
Founder of the Year – Magnus Nyhlén (Sweden)
Magnus is an entrepreneur from Sweden. Magnus is a co-founder of Min Doktor. Min Doktor is a platform that allows you to consult a doctor online.
Best Startup Ecosystem Initiative – Frumbjörg (Iceland)
Frumbjörg opened 2016 in Reykjavik. – They are an innovation center supporting solutions for the disabled. They launched after a successful Karolina Fund campaign which raised €39,000.
Iceland
Best Social Impact Startup – TRINE (Sweden)
Trine was founded 2015 in Gothenburg. They utilize crowdfunding campaigns to finance solar projects. They have invested over €1.9 million been invested in solar.
Best Newcomer – Kubo Robotics (Denmark)
KUBO Robotics was founded in 2015. Their educational robots are designed to teach children. Abstract concepts are broken down into puzzles. Kubo started as a research-based project at the University of Southern Denmark. The intention behind the project was to give children a basic understanding of coding before the learn to read and write, without the use of a tablet or computer.
Best IoT Startup – Disruptive Technologies (Norway)
Disruptive Technologies was founded 2013 in Bergen. They produce sensors that can detect touch, proximity, and temperature. Their platform can easily integrate data into your application or IT systems.
Best Health/Lifestyle Tech Startup – CELLINK (Sweden)
CELLINK was founded 2016 in Gothenburg. They produce a range of products in the field of 3D bioprinting. Their biolinks can be used for the printing of human organs and tissue.
Best Food Tech Startup – Too Good To Go (Denmark)
Too Good to Go was founded 2015 in Copenhagen. Their platform lets users purchase surplus food from restaurants. Their fight against food waste has already expanded to Germany, the Netherlands, and the U.K.
Best Fintech Startup – Huddlestock Capital (Norway)
Huddlestock was founded 2014 in Oslo.It is an investing platform where investors can put their money into ideas. When investors earn a profit, a percentage is paid to the idea's owner.
Best Coworking Space – Founders House (Denmark)
Founder House is located in Copenhagen's "Startup Village." They focus on helping scalable tech companies. Some of their alumni include BoligSurf, #CPHFTW, and AirBnB. Founders House is dedicated to providing the best space for talented die-hard tech entrepreneurs
Best Bootstrapped – Vainu.io (Finland)
Vainu.io was founded 2013 in Helsinki. Vainu transforms disorganized data into insightful sales leads. Their platform lets you easily identify valuable prospects.
Best Accelerator Program – Accelerace (Denmark)
Accelerace was founded 2008 in Copenhagen. Their industry-specific teams help startups identify scalable business models. They have helped over 250 startups raise more than $269 million in funding. Accelerace is one of the world's top 10 seed accelerators.
Best Pan-Nordic Community Initiative – The Nordic Web
The Nordic Web was founded 2014 in Copenhagen. Their site is an online resource for entrepreneurs and investors researching the Nordic startup ecosystem. They provide high quality data and analysis regarding businesses and investments, as well as bespoke reports.
People's Choice – MentorDanmark (Denmark)
MentorDanmark is an online tutoring service founded in Copenhagen. They have helped over 20,000 families within three years. They have offices in Copenhagen and Oslo.
Tips oss
Har du et godt tips til en sak vi bør skrive om? Send ditt tips til
post@innomag.no
!
Pssst