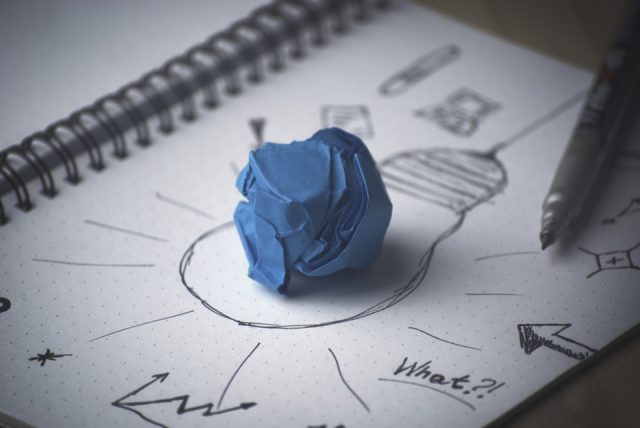 Forskningsrådet deler nå ut nærmere 600 millioner kroner til bedrifter. Prosjektene foregår i en rekke ulike bedrifter og innenfor ulike næringer.
– Vi ser et stort spenn i tematikken, mange nye søkerbedrifter, og mye spennende samarbeid mellom næringsliv og forskningsinstitusjoner i søknadene. Jeg tør påstå at omstillingen av Norge er i ferd med å ta fart, sier administrerende direktør i Forskningsrådet, John-Arne Røttingen i en pressemelding.
Flere får støtte 
På grunn av vekst i årets statsbudsjett får 49 prosjekter til sammen inntil 475 millioner kroner fra Forskningsrådets brukerstyrte innovasjonsarena (BIA). I tillegg bevilger Forskningsrådet drøyt 100 millioner kroner til kompetanseprosjekter hvor forskningsmiljøene skal ta frem viktig kunnskap som er relevant for næringslivet.
– Regjeringen satser tungt på forskning og innovasjon i næringslivet fordi det skaper arbeidsplasser og verdier for samfunnet, og fordi det er viktig for å omstille Norge, sier næringsminister Torbjørn Røe Isaksen.
Høy kvalitet
Søknadene fra næringslivet til Forskningsrådet er svært gode. Flere enn 60 prosent av prosjektene oppnår en vurdering som gjør at de er kvalifisert for støtte.
Totalt søkte næringslivet om støtte til 133 prosjekter og nærmere 1,3 milliarder kroner.
– De sterke søknadene fra næringslivet viser at bedriftene evner å bruke forskning av høy kvalitet til å utvikle nye produkter og tjenester for å konkurrere i nye markeder, sier Røttingen.
Bredt nedslagsfelt
Det er stor variasjon på bedriftene som har søkt, både når det gjelder type bedrifter som søker og hvilke næringssektorer de representerer. Næringsliv i hele landet skal de neste årene arbeide for å sikre konkurransekraft og omstilling av næringsliv i Norge.
Disse prosjektene får penger:
Fylke
Prosjekt
Navn
Akershus
Komplett produkt for overvåkning av luftkvalitet i urbane områder og

industrimiljø.

INNOSENSE AS
Akershus
Artificial intelligence based fraud prevention in digital advertising
TARGET CIRCLE AS
Akershus
reTyre – Specially developed zippers for use in extreme outdoor conditions
TECHNIUM AS
Buskerud
Digitalisert støymålingsnettverk med avanserte kundetjenester
NORSONIC AS
Buskerud
UPSKILL
CONEXUS AS
Buskerud
Bionedbrytbar Plast i Krevende Applikasjoner
FORM-TEK AS
Hordaland
Digital Bolt Tension Monitoring
VERITRACK AS
Hordaland
RoboDecom – New robotic technology based solutions for decommissioning in Norway and abroad
BERGEN ROBOTICS AS
Hordaland
AXL as a therapeutic target in fibrosis; biology and biomarkers
BERGENBIO ASA
Hordaland
Real-time detection of weak snow layer using a ski mounted miniaturized ground penetrating radar and machine learning
THINK OUTSIDE AS
Møre og Romsdal
Marine Process Industry 4.0 (Mar 4.0)
GC RIEBER OILS AS
Møre og Romsdal
Currence Warehouse Robots – Mobile roboter til bruk i vareplukk på lager
KURANT UTVIKLING AS
Oppland
Superior fatigue stressed chassis components
RAUFOSS TECHNOLOGY AS
Oppland
Low Lead Brass for Sustainable Community Development
ISIFLO AS
Oppland
SKI ALIVE – Digital plattform for skiproduksjon
MADSHUS AS
Oppland
Aluminium Extrusions for Coated Automotive Components
BENTELER AUTOMOTIVE RAUFOSS AS
Oslo
PAHssion- Industrial efforts towards zero emissions of PAH
ELKEM ASA
Oslo
Effektiv plasmaprosess for desentralisert nitrogenoksidproduksjon fra luft
N2 APPLIED AS
Oslo
HyForge(TM) – Low Pressure Casting material: a game changer towards high quality and cost- effective forging
HYDRO ALUMINIUM AS
Oslo
Smart Spectral City: New urban mapping products based on combined airborne hyperspectral imagery and lidar.
TERRATEC AS
Oslo
New HOPE for patients with multiple sclerosis
NEXTERA AS
Oslo
INSIGHT Eliminating unnecessary blindness among diabetes patients by affordable automatic retinal diagnostics
OIVI AS
Oslo
Accelerated development of therapies for age-related diseases through a more precise measurement of biological age in humans
AGE LABS AS
Oslo
Smart Bolighandel
VENDU AS
Oslo
Circular Aluminium Packaging in Norway – Alpakka
Norsk Hydro ASA
Oslo
Development of a production process for the antibiotic Dalbavancin
XELLIA PHARMACEUTICALS AS
Oslo
Digital technologies for Intelligent Aluminium Casting Systems
HYDRO ALUMINIUM AS
Oslo
HoloCare Cloud
SOPRA STERIA AS
Oslo
Brukervennlig, smart og robust 3D kamera med skybaserte tjenester
ZIVID AS
Rogaland
FeedCarrier – Autonom, robust og fleksible fôringsrobot og kjøkken
T KVERNELAND & SØNNER AS
Rogaland
Tailoring Material Properties through Novel Processing Routes for High-Performance Products
KVERNELAND GROUP OPERATIONS NORWAY AS
Rogaland
Nytt flertrinns rensekonsept for rent vegvann
SKJÆVELAND CEMENTSTØPERI AS
Rogaland
Tak til fordrøyning – Verktøykasse for prosjektering og utførelse
MULTIBLOKK AS
Telemark
SAM – Self Adapting Model-based system for Process Autonomy
BILFINGER INDUSTRIAL SERVICES NORWAY AS
Troms
Bioactive wound healing dressing with beta-glucan for treatment of hard-to-heal wounds
BIOTEC BETAGLUCANS AS
Trøndelag
Development of a new High Efficiency Silicon grade for use in the silicone value chain
ELKEM ASA SILICON MATERIALS TRONDHEIM
Trøndelag
Autonom maskinering av dype komplekse hull
SANDVIK TEENESS AS
Trøndelag
Nisonic P100 – Non-invasive device for detection of increased ICP using ultrasound
NISONIC AS
Trøndelag
En systemløsning for overvåking og forebygging av fuktlekkasjer i tak
MESTER TAK AS
Trøndelag
Autonomous icing protection solution for unmanned aircraft rotors
UBIQ AEROSPACE AS
Trøndelag
Utvikling av en innovativ teknologiplattform for mikrobiell produksjon av terapeutiske antistoffragmenter
VECTRON BIOSOLUTIONS AS
Trøndelag
Digital formidling av persontilpassede aktivitetsbaserte tjenester for personer med demens
NOEN AS
Vest-Agder
An innovative machine for digitalization of shotcrete operations in tunnelling with real-time process control and 3D mapping.
ANDERSEN MEK VERKSTED AS
Vestfold
Real time, multiscale digital twin as decision support for adaptive welding robots
WELMAX AS
Vestfold
Acoustic sensors for high speed wireless underwater communication
KONGSBERG MARITIME AS AVD STRANDPROMENADEN HORTEN
Vestfold
BioAlert; Impedimetrisk biosensor for peroperativ deteksjon av organpatologi
SENSOCURE AS
Østfold
Bio-active compounds from spruce
BORREGAARD AS
Østfold
Clinical assessment of plasma Calprotectin as a marker for sepsis
GENTIAN AS
Østfold
Smart, transparent and sustainable food supply chains
BRYNILD GRUPPEN AS
Tips oss
Har du et godt tips til en sak vi bør skrive om? Send ditt tips til
post@innomag.no
!
Pssst