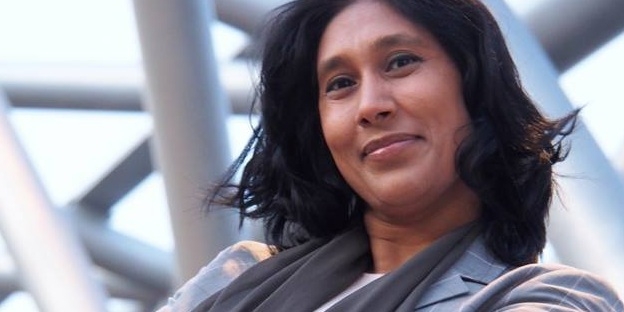 Styret i Innovation Forum Norway har ansatt Rina Sunder som daglig leder.
– Vi er svært glade for å knytte til oss Rina Sunder som daglig leder for Innovation Forum Norway (IFN), sier styreleder Anders H. Lier. Rina er meget kvalifisert for denne jobben gjennom sin solide formalia kompetanse. Vi har vektlagt at Rina ikke er et lineært valg. Hun har en solid internasjonal bakgrunn og har et sterkt nettverk innen det offentlige og det politiske. Rina vil jobbe i hele spennet mellom administrativ jobbing til strategisk medlemsutvikling og påvirkning langs de tre aksene i strategien; individ, virksomhet og offentlig.
– Med utfordringene Norge i dag står overfor, er innovasjonspolitikk viktigere enn noen gang fordi det er nøkkelen til virksomheters konkurranseevne og bærekraftig vekst – om det er produktinnovasjon, markedsinnovasjon, prosessinnovasjon eller organisatorisk innovasjon. Gitt IFNs spennende medlemsbase, brede faggrupper og meget kompetente styre er forumet godt rustet til å fortsette å være en aktiv pådriver i samfunnsdebatten. Det er med stor ydmykhet jeg ser fram til å lære, lytte og bli bedre kjent med alle medlemmene, samt ta IFN videre sammen med styret», sier Rina.
Rina Sunder kommer fra stillingen som styreleder og daglig leder i Norway India Chamber of Commerce and Industry. Hun har tidligere etablert EnteringINDIa, vært investor, samt jobbet som konsulent i Geelmuyden.Kiese.
Hun tiltrer i stillingen første uken i april.
For mer informasjon kontakt:
Anders H. Lier, styreleder Innovation Forum Norway, telefon: 95284360 / anders.lier@enoro.com
Rina Sunder, leder Innovation Forum Norway, telefon 91006101 / rina.sunder@enteringindia.com
Om Innovation Forum Norway:
Innovation Forum Norway's oppgave er å skape et nasjonalt kraftsenter for økt innovasjonskraft og spredning av fordelene ved innovasjon. Forumet sitt verdiløfte er å gjøre Norge til en innovasjonsvinner, skape økt nytte og konkurransekraft for samfunnet, deltagende foretak og for det enkelte medlem. Vi har nærmere 100 virksomheter som er medlemmer hos oss med mer enn 500 innovasjonsprofesjonelle i nettverket.
(Innlegget er del av mediepartneravtalen for Innovation Forum Norway)
InnoMag er Norges ledende innovasjonsmagasin og leverer kvalitetsinnhold uten betalingsmur. Vi er derfor avhengige av støtte fra våre lesere for å kunne fortsette å kunne levere unikt stoff til alle dere som er opptatt av fremtiden og alt det spennende som skjer på innovasjonsfronten, både nasjonalt og internasjonalt.

Dersom du ønsker å støtte InnoMag, kan du sende ditt bidrag via Vipps ved å søke opp InnoMag under "kjøp og betal". Alle monner drar og vi setter stor pris på bidraget! Med vennlig hilsen InnoMag-teamet!
Tips oss
Har du et godt tips til en sak vi bør skrive om? Send ditt tips til
post@innomag.no
!
Pssst